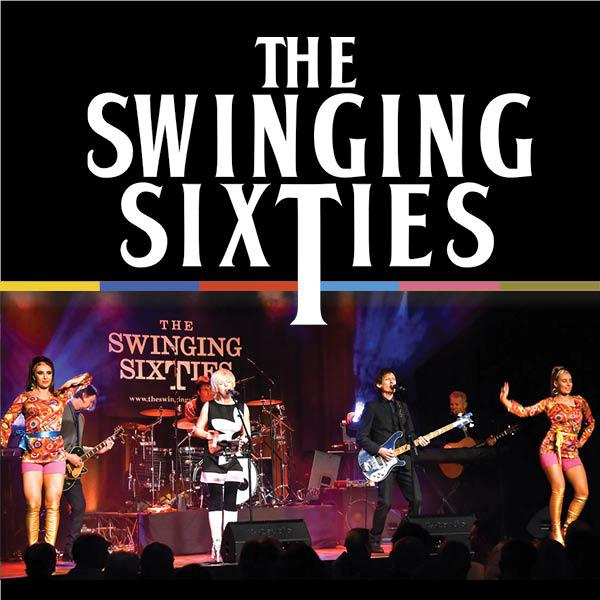 THE SWINGING SIXTIES (18+)
Saturday 23 Nov 2019 | $22.00
Doors open 8:00pm
Show from 8:30pm


The Swinging Sixties Show is a superb example of the perfect nostalgia trip. The past becomes the present, your feet tap to the rhythm of your youth and young love lives all night long... It's a two-hour spectacular filled with non-stop entertainment and fun capturing the sounds and mood of music's most exciting era.
Audiences can look forward to a very high level of musicianship and punchy professional performances, which consistently deliver faithful renditions of classic songs. Covered are artists such as The Beatles, The Rolling Stones, The Kinks, The Monkees and The Easybeats, as well as legendary divas Cilla Black, Dusty Springfield and Lulu. Bobby Benton and Twiggy Skylark share the vocal duties on stage, covering all the key hits of the day with skilled finesse.
The band members are passionate about the Sixties; no detail is left to chance. Tailormade sixties' style mod suits and dresses, Rickenbacker and Gretsch guitars, Vox amplifiers... They're all part of an authentic entertainment experience that will leave the audience cheering for more. To top it off, the show features the gorgeous Sixties A Go Go Girls, shaking their tail feathers in authentic dance routines, with multiple dazzling costume changes throughout the show.
The Swinging Sixties Show always delivers a high-class, top-end stage show, which has filled venues around the city for over three decades. You really can't argue with that sort of pedigree!
For show terms & conditions click
Here