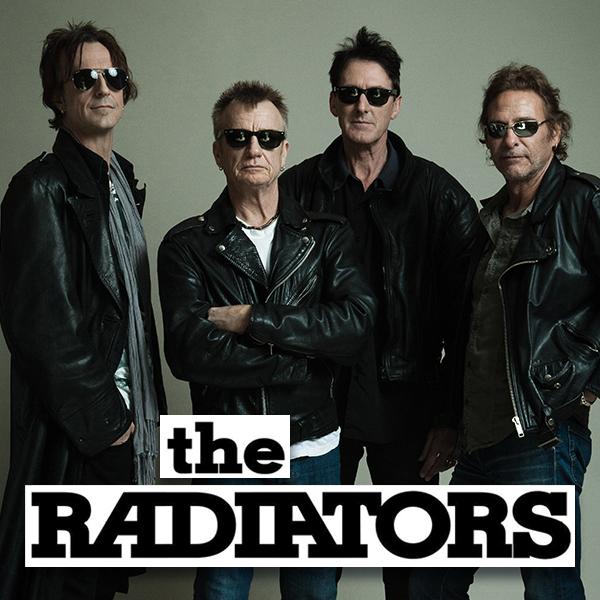 THE RADIATORS (18+)
Friday 19 Jul 2019 | $25.00
Doors open 8:00pm
Support from 8:30pm - Blues Collective


Rock & roll legends, The Radiators return to deliver classic songs like Coming Home, 17 (I wish I was), Summer Holiday, Gimme Head, Up For Grabs, No Tragedy & Room Full Of Diamonds.

The rock 'n' roll road to stardom is a dangerous road indeed littered with the corpses of starry eyed hopeful's ,wannabes ,one hit wonders and jagged "if only's"...while many bands self-implode before they even leave the garage, victims of classic clashing egos and personalities ......
Few survive…
One of these survivors is Australian band THE RADIATORS who in 2018 celebrated 40 years together since they played their very first show.

During the early period of the bands career, they were also breaking house records at all the pubs, RSL's and Leagues clubs - a relentless effort playing six nights per week for 40 to 50 weeks of the year ... The band never skimped on PA and lighting setting benchmarks for others to follow and creating the classic sweaty rock atmosphere that few could match.

1983 saw the release of their third album "Scream of the Real" which knocked Michael Jacksons "thriller" album off the number one spot in the charts in Sydney.
The Radiators have carved a niche in the annals of Australian rock history, they have shared the stage with all the great Aussie acts such as AC/DC, Rose Tattoo and INXS with over 4000 shows to their credit, the Radiators have played the music to an estimated 3 million people in Australia, have recorded over 100 original songs with two albums being awarded platinum status, two achieving gold and with a host of good selling records with sales totalling over 1 million units.

The rigours of touring and the passing years have not diminished the spark and energy of the Radiators... like a fine wine they have matured into fine players....masters of their art who consistently deliver high-quality shows.
The Radiators still tour extensively playing an average of 100 shows per year and the bands fans young and old still flock to grab a slice of living Aussie rock history and rock the night away to the great catchy songs and classic hits.


BLUES COLLECTIVE – SWAMP & CHICAGO BLUES
Launched in 2015, and now one of Sydney and the Central Coast's busiest bands, Blues Collective (Chris Martin Murphy, Martin Skipper, Martin Davison, Ian Chisholm and Bruce Stephens) play blues by Tony Joe White, Dr. John, Taj Mahal, Bo Diddley, Solomon Burke, JJ Cale, Muddy Waters, Willie Dixon, Elmore James and BB King.




For show terms & conditions click
Here